It's been hailed as a 'life-changing' way to cook a tortilla, but now The Healthy Mummy has come up with a healthier way to cook the TikTok tortilla wrap hack. Best of all, our version is only 446 calories!

The tortilla Tik Tok hack is pretty simple. Different ingredients are placed in each quarter of a tortilla then it is cut down to the middle then folder over, with each side folded over another before being pan fried. The usual ingredients are avocado, cheese, tortilla chips, shredded chicken or pork, beef bacon, chilli, salad and sour cream.

These ingredients can definitely max out your calorie count for the day, if you load it up with cheese, sour cream and pork. Check out our healthier version below…
Healthier TikTok tortilla wrap
It seems we've all been folding our tortillas the wrong way all these years!
This hack for folding a tortilla went viral when it first appeared on TikTok. And since then, so many budding chefs have been coming up with their own versions.
Now, it's our turn. We decided to do our own twist – a healthier version. And we even sent it to our nutritionists to confirm the calorie content, which comes in way under the other versions.
Best of all, you don't even have to do it for just tortillas! You can also do it for pancakes and sushi and the ingredients are endless!
Watch how to make it below!
Ingredients for our healthy tortilla:
1 40g tortilla

2 rashes of bacon

1 egg

1/4 of avocado

1 slice of cheese of reduced fat tasty cheese

Reduced fat mayonnaise
Method:
Put the ingredients you want in each quarter of the tortilla
Take a knife and cut the tortilla from the top to the middle.
Fold the wrap up, fold the wrap into quarters so you're left with a triangle shaped tortilla.
Grill your wrap in a panini press or place it in a pan and cook over medium heat, flipping once.
Enjoy!
Kj: 1867.75

Cal: 446.40

Protein: 30.09

Total Fat: 25.12

Sat Fat: 8.19

Fibre: 2.23

Carbs: 23.83

Total Sugar: 2.20

Free sugar: 1.4
Get over 4,000 healthy recipes on the 28 Day Weight Loss Challenge!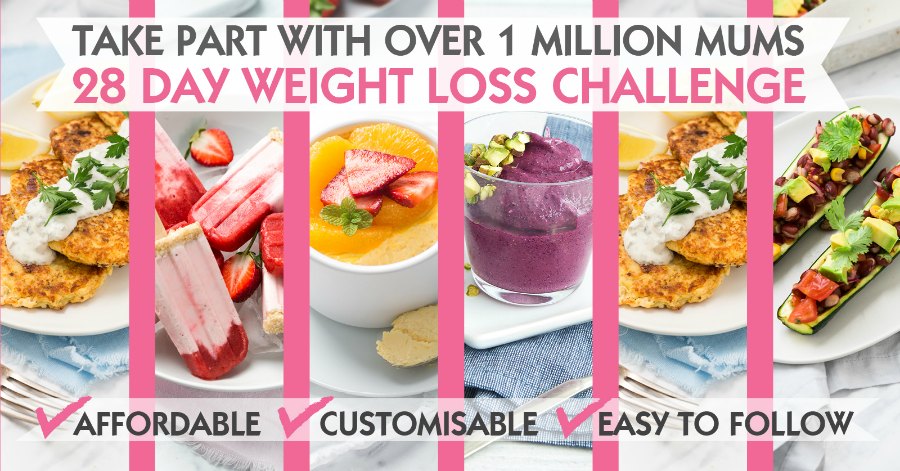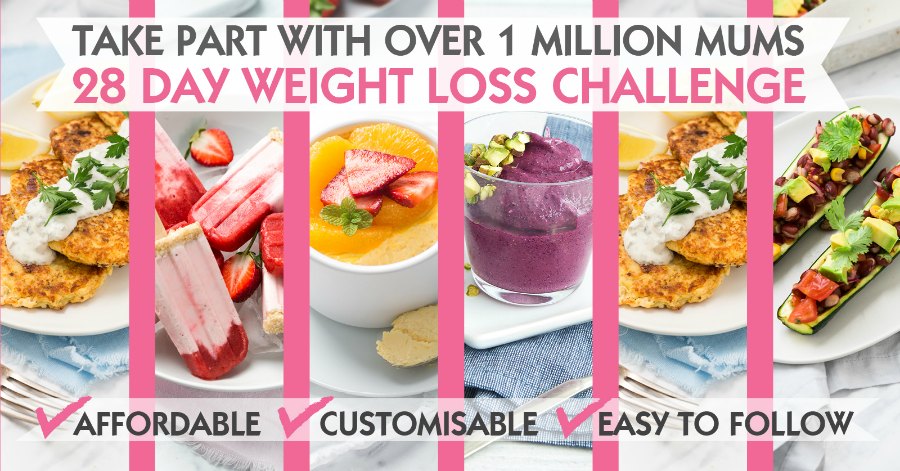 Want access to thousands and thousands MORE healthy recipes just like it? Then be sure to check out our 28 Day Weight Loss Challenge.Our 28 Day Weight Loss Challenge is a family-friendly, breastfeeding-safe program designed FOR MUMS to help them tackle their health and lose the baby weight. Every week you are given a different meal plan to follow and each month we add 300+ NEW recipes to our Challenge Recipe Hub. That way, you'll never get bored and stay on weight loss track while digging into healthy, yummy recipes.Learn more about our 28 Day Weight Loss Challenge HERE.